Fastest woman on Earth: The story of Tatyana McFadden
Regular price
$18.99 USD
Sale price
$2.00 USD
Unit price
per
Fastest Woman on Earth, tells the story of 17-time Paralympic medalist Tatyana McFadden. Born with spina bifida in Russia, Tatyana was raised in an orphanage where she walked on her hands for the first six years of her life. In 1994, she was adopted and moved to the United States, where she started racing and breaking records; and is now considered the best female wheelchair racer of all time, and the fastest woman on Earth.

This is the first title in Paralympians, a children's book series about 4 of the greatest Paralympic athletes of our time including Afro-French sprinter, and long jumper Jean-Baptiste Alaize; Iranian archer Zahra Nemati; and Italian fencer Beatrice Vio.

Share
Customer Reviews
10/25/2021
Emi B.

United States
It is simply perfect.
I was delighted to receive an advanced copy of 'Fastest woman on Earth' from Francesca Cavallo and Undercats Media because as a disabled athlete it looked like exactly the children's book I wish I had read when I was growing up. And it certainly didn't disappoint. As soon as I read the beautiful yet simplistic dedication on the first page, "to the kids and grown ups who do things their own way", I knew that this book would capture the realities of living with a disability in the world of athletics while breaking stigmas, stereotypes, and rebutting ableist assumptions- exactly what we should be reading with our children. Not only does this book provide much needed representation of disabilities, it also normalises the idea that families can come in all shapes and sizes as the protagonist grows up without her biological parents, before being adopted by a lesbian couple. This amazing story, based on the life of Tatyana McFadden, is accompanied by the stunning illustrations of Luis San Vincente and a page allowing disabled readers to award themselves five medals for doing something their own way - lovely concept. My pet peeve with books for young children is the accessibility of language as many writers often use vocabulary far too complex or give little consideration to how literature has the potential to aid linguistic development. I can happily say this was not an issue with Cavallo's book. It is simply perfect.
10/25/2021
Ian W.

United States
A worthy read
This is a remarkable story of a truly strong female character in real life who overcame a childhood inability to use her legs, and abandonment by her birth mother, to grow into being a competitor in the Paralympics and other contests, from sprinting to marathons, and winning scores of medals, including seven Paralympic golds. Tatyana was abandoned at a home for kids in Russia, and spent many years there, getting around using her hands for legs for her first six years, because the home could not afford a wheelchair for her. This made her arms very strong. Deborah McFadden happened to visit this home as a commissioner of disabilities working with the US Health Department, and ended up adopting Tatyana, who then went on to her successes in school and in pursuing higher education academic studies. This is a great introductory book not only to this outstanding athlete, but also to the Paralympics and to people with disabilities. I commend it as a worthy read.
10/25/2021
Macks T.

United States
So heartwarming and inspirational!
I am not so physically disabled as Tatyana is, but I am disabled nonetheless and it is so rare to see such great, informational representation of real disabled icons in the sporting world, and in autonomous career paths in general. This is the book I needed when I was little, and I'm sure it will mean the world to so many disabled kids (and adults!). It means the world to me.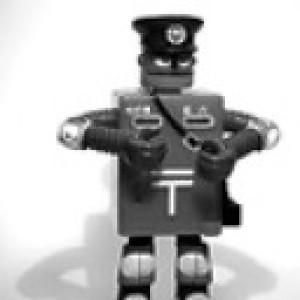 ME
10/25/2021
Marc E.

United States
Woooooo!
Such an excellent book! Love the art and the story!