Doctor Li and the Crown-wearing Virus
Regular price
$16.55 USD
Sale price
$2.00 USD
Unit price
per
Doctor Li and the Crown-wearing Virus celebrates the importance of science, community, and resilience while teaching kids the importance of speaking truth to power.

Written by Francesca Cavallo, NYT bestselling author of Good Night Stories for Rebel Girls, this story will help children explore their feelings about the COVID-19 pandemic and it will inspire them to build a better, more equal society for the future.

Share
Customer Reviews
11/20/2020
Fiona

Australia
Absolutely wonderful
The heart of the author was shown through the regular updates from the crowdfunding process - which were always positive, kind and full of promise even when the process didn't always go smoothly from their end. This translates into the book as well, the quality and message is worth the wait (yet it seemed to arrive incredibly quickly once the shipping was confirmed). The book itself is superb quality; the illustrations heartwarming and the message is nuanced - subtle where it needs to be, and bold where it needs to be - to implore us to act wisely for the good of others even when it might be uncomfortable or even dangerous. This book shines positivity and reaches for answers for both the current siutation -- the perfect antidote to how the virus has been handled in many communities -- and a great blueprint of how to show children and adults how to compassionately but boldly deal with difficult situations in future. Now I just have to decide which lucky little person receives my second copy!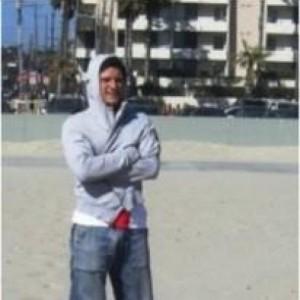 NM
11/23/2020
Nick M.

United States
Order 1005
Amazing book, I strongly recommend. My son, 6 years old, really liked it. NM
11/23/2020
Ellen B.

United States
Love the Dr. Li Crown Wearing Virus
I absolutely love the book. I am keeping one for myself and giving 3 as gifts. I am waiting for the Chinese and Italian version to arrive so I can give them all together. We need more stories like this!
11/19/2020
Pangolynn

United States
Fantastic book
Ordered this for my voracious bookworm of a 6-year-old niece and she read it three times in two days. She was very sad when Dr. Li died and fully invested in the story and asking questions. When she said she wished she was in the book too I told her she was, because we had put up rainbows and hello signs and went through all of these events together. I am so glad this book was written and managed to get out while the events are still ongoing despite all the difficulties.
11/19/2020
Claudia

Italy
I cannot recommend this book enough!
My kids LOVED it and have now been talking about it for days. I think it's really helping them talk about what this pandemic means to them in ways they had been unable to until they read it. The book wildly exceeded my expectations and I am recommending it to all of my friends with kids. (Mine are 5 and 7).